---
2. International Conference on
Uniform Distribution Theory 2010
July 5 - 9, 2010, Strobl (Austria)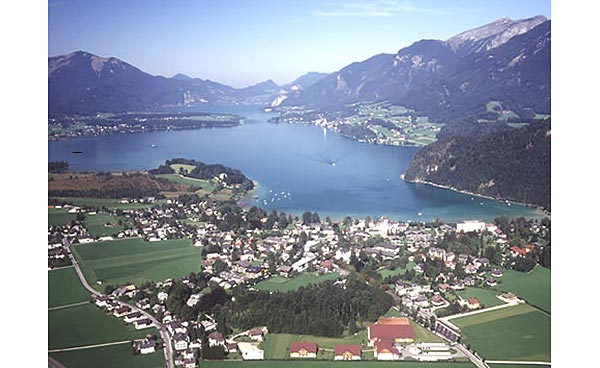 On this site you can find the following informations:
The Conference focuses on recent research in the area of uniform distribution and related topics. To this aim, the following themes are of particular interest but the list is not exclusive:
Distribution of one dimensional and multidimensional sequences
Distribution of binary sequences
Distribution of integer sequences and sequences from groups and generalized spaces
Distribution problems in finite abstract sets
Continuous uniform distribution
Discrepancies
Pseudorandom number generators
Quasi-Monte Carlo integration
Theory of densities
Theory of distribution functions of sequences
Distribution of integer points in large domains
Spectral properties of sequences
Trigonometric sums
Number theoretic ciphers and codes
Dynamics emerging from sequences
Diophantine approximations and diophantine equations
Continued fractions
Constructions of (t,m,s)-nets and (t,s)-digital sequences
Lattice rules
Shigeki Akiyama (Niigata)
Vladimir Balaz (Bratislava)
Yann Bugeaud (Strasbourg)
William Chen (Sydney)
Michael Drmota (Vienna)
Peter Hellekalek (Salzburg)
Sergej Konyagin (Moscow)
Pierre Liardet (Marseille
Radhakrishnan Nair (Liverpool)
Harald Niederreiter (Linz and Salzburg)
Stefan Porubsky (Praha)
Oto Strauch (Bratislava)
Robert Tichy (Graz)
Christoph Aistleitner (Montanuniversität Leoben)
Dimitriy Bilyk (University of South Carolina, Columbia)
Clemens Fuchs (ETH Zurich)
Pierre Liardet (Université de Provence, Marseille)
Harald Niederreiter (RICAM Linz and Universität Salzburg)
Christian Mauduit (Université de la Méditerranée, Marseille)
Joël Rivat (Université de la Méditerranée, Marseille)
Igor Shparlinski (Macquarie University, Sydney)
The workshop takes place in Strobl, a small village at Lake Wolfgangsee on the border between the Austrian provinces Salzburg and Upper Austria, at the Bundesinstitut für Erwachsenenbildung St. Wolfgang [map] [homepage].
Travel information will be given later.
Upon registration for the conference we will book a room at the conference center for you.
The scientific program will start on Monday, July 5, in the morning and finish on Friday, July 9, noon.
Deadline for registration: February 28, 2010
Deadline for abstract submission: April 30, 2010
Registration fee: 50 Euro

Note: The registration fee does not include lodging and meals.

The fee is due after registration.

The bank details will be provided by email.
For communication concerning the conference and for registration please use the following address: friedrich.pillichshammer@jku.at

Please don't hesitate to use this address whenever you have any questions.